Three star campsite in the Loire castles at Chémery
On the edge of the Sologne forest, in the Centre region, Le Gué campsite is ideally situated in the charming flowery village of Chémery.
Sports activities at the campsite will punctuate your stay, alternating between games of petanque, ping-pong and fishing competitions for the older children and visits to our animals at the micro-farm for the younger ones. You will experience a unique stay in the Loire Valley in our 3-star campsite.
Leisure & Services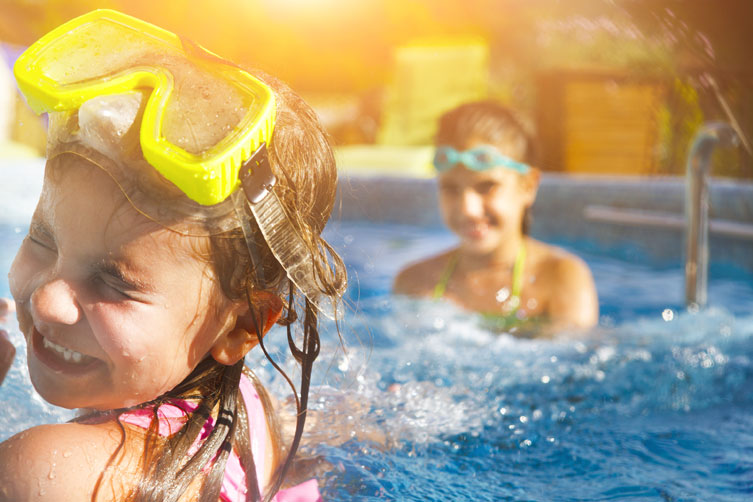 Campsite around the water in the centre of the Loire Valley
Bordered by the stream, our campsite enjoys a calm and serene atmosphere. A place for fishing and hiking, this natural area is only a few steps away from your accommodation. Then, within the walls of our campsite, enjoy a refreshing swim in our swimming pool with paddling pool.
Discover our accommodation
Between the forest and the river, our pitches are in an ideal environment for a relaxing and rejuvenating holiday. Experience a traditional campsite holiday by renting a pitch to be as close to nature as possible and wake up to the gentle sound of birdsong.
More comfortable and spacious, the mobile homes for rent welcome you as a couple, with your family or with friends. Suitable for smaller budgets, caravans are the perfect compromise for your holiday.
Our rates


Explore the Loire Valley from campsite du Gué
A region of history, culture and viticulture, the Loire Valley is full of magnificent landscapes and must-see sites. Immerse yourself in its history by visiting the châteaux of the Loire, notably the Château de Chambord.
Our region has one of the most famous zoos in the world, the Beauval Zoo! Come and meet the incredible giant pandas, travel around the world and discover the wonderful species of animals that inhabit our planet.
Campsite in pictures
Would you like to know more about our campsite?
Start your journey now by watching this short video.
Your opinion on the campsite
Chloé M.
A charming little campsite with friendly new owners. Ideally situated for tourist visits to castles or for a trip to Beauval zoo. Don't forget to bring your bikes, there are some nice rides to be had, and your fishing gear as there is even a pond within the campsite! An address to be recommended.

Pierre L.
A family campsite with friendly managers. Access to the municipal heated swimming pool with a very friendly lifeguard. 15 minutes from Beauval. Equipped with a small pond for fishing enthusiasts. I recommend it if you are visiting the area.

Anne J.
We found this small, peaceful campsite with a snack bar, swimming pool and sanitary facilities of a cleanliness rarely found. Moreover, we were welcomed by a very nice couple. We would like to find this kind of place more often.