Campsite with swimming pool near the Beauval Zoo in the heart of the Loire Valley castles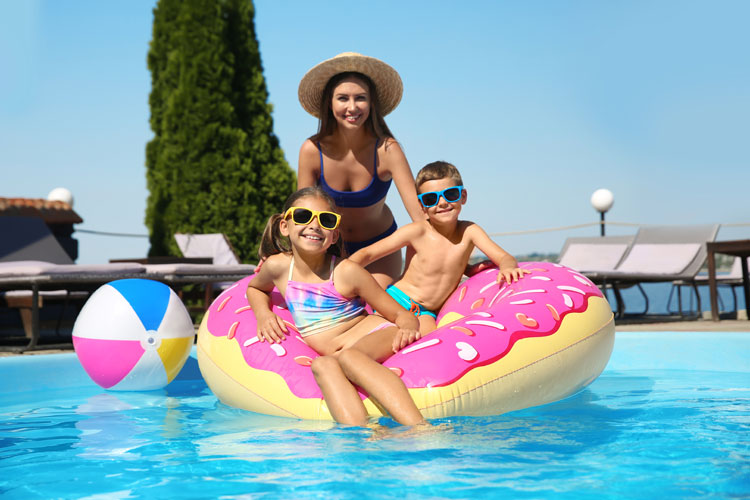 The campsite swimming pool
Come and relax in the swimming pool of our campsite in the Loire Valley! The outdoor pool is also naturally heated for a moment of total relaxation. Enjoy the warm water when it's time to swim and lie down on a deckchair to perfect your tan afterwards. Please note that our pool does not offer aqua gym classes or water games for your peace and quiet.
Our campsite with a swimming pool is a great place for those of you who like to take a dip and enjoy the sun. You can play with your children, relax while they have fun and create beautiful memories with them.
Swimming pool with large pool in the Centre Val de Loire
The large pool in our outdoor pool is absolutely ideal for swimming enthusiasts. The fact that there are no water games and no aqua gym leaves plenty of room for swimming. Take advantage of our naturally heated pool to swim laps and relax your muscles on holiday! It's a great way to perfect your tan and do some sport at the same time.
Moreover, the presence of a paddling pool makes our aquatic area suitable for both children and adults. Ideal for a family holiday! Have a good swim!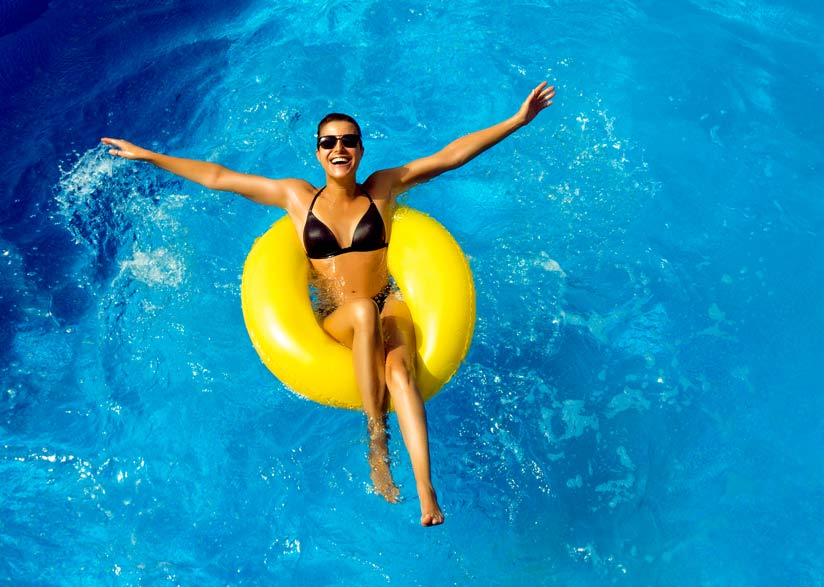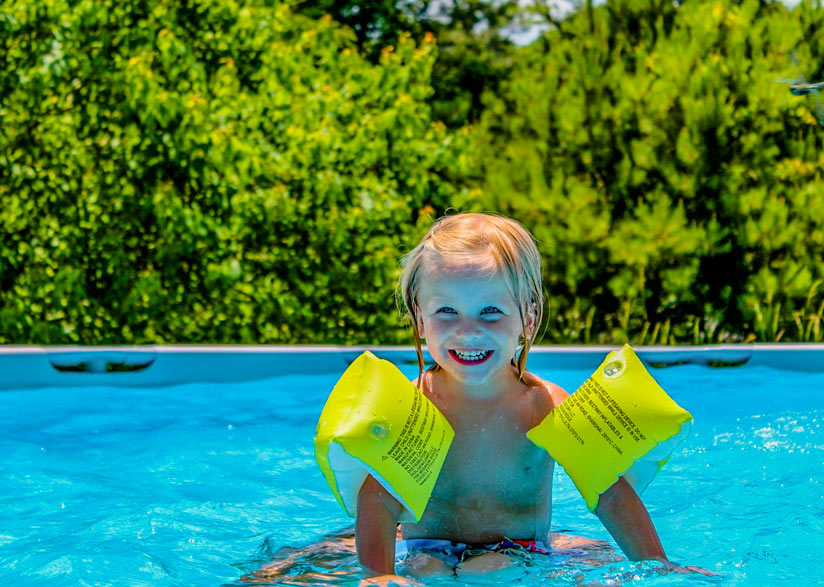 Family pool with paddling pool near Beauval zoo
You are in luck! In addition to our large pool, ideal for swimming lovers, we also have a paddling pool. Perfect for family holidays close to Beauval Zoo! Your little ones will have the time of their lives and will be able to take a dip like the grown-ups. Just like our naturally heated swimming pool, the paddling pool will be at a natural temperature for your children.
The water area of our campsite does not have any water games for safety and fluidity. There will be no aqua gym either. Enjoy the calm and serenity to perfect your tan and entertain your children.
A little bonus: the beach is not far away! And even better, the river borders the campsite.
Summary of the advantages of our pool
Here are all the advantages of our campsite's water park:
Available all season to campers
Suitable for children
Ideal for swimming and swimming laps
Perfect for relaxing
Your opinion on the pool
Bernard T.
A very pleasant campsite with a supervised swimming pool, perfect for young and old.

Cécile B.
Small family campsite with very friendly managers. The swimming pool is top notch with a paddling pool open in summer.

Marie P.
Short but very pleasant stay! The municipal swimming pool was great for our children who loved it.

Discovering leisure and the riverside