Campsite near Beauval zoo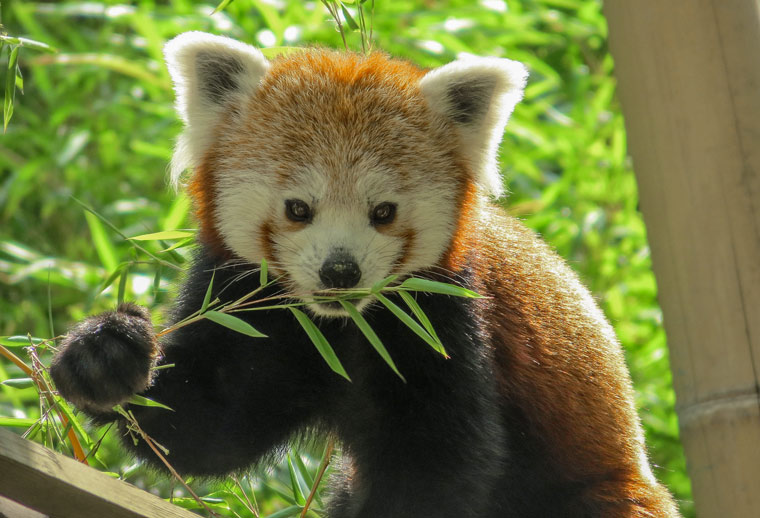 Beauval Zoo: 4th most beautiful zoo in the world
The Beauval Zoo attracts more than a million visitors each year, making it the one of the world's most popular zoos. Thanks to its hundreds of different species, as well as the arrival of two giant pandas, it has become a key stop for tourism in Central France.
Beauval Zoo Park is open every day of the year from 9am to dusk. From Monday to Sunday, including public holidays, you can spend a marvellous moment close to the animals. Ideal for family stays near your campsite at camping near Chambord!
Top 5 things to see at Beauval Zoo
Let's be honest, everything is beautiful in this 40 hectare zoo. The environment, the facilities for the animals, the animals themselves (of course)… A marvel in its raw state. Nevertheless, we have prepared a top 5 of things to see at Beauval Zoo :
Huan Huan, Yuan Zi, Yuan Meng, Huanlili and Yuandudu : the pandas of the zoo located in the zone "On the Heights of China"! You will also find snow panthers, red pandas, takins…
The Equatorial Dome : Explore a breathtaking world based on the equator: 200 animal and plant species. Take a trip!
The Land of the Lions : welcome to the African savannah!
Les Maîtres des Airs: a fascinating show with magnificent birds of prey, owls, cranes and pelicans…
The Hippopotamus Reserve: discover these animals!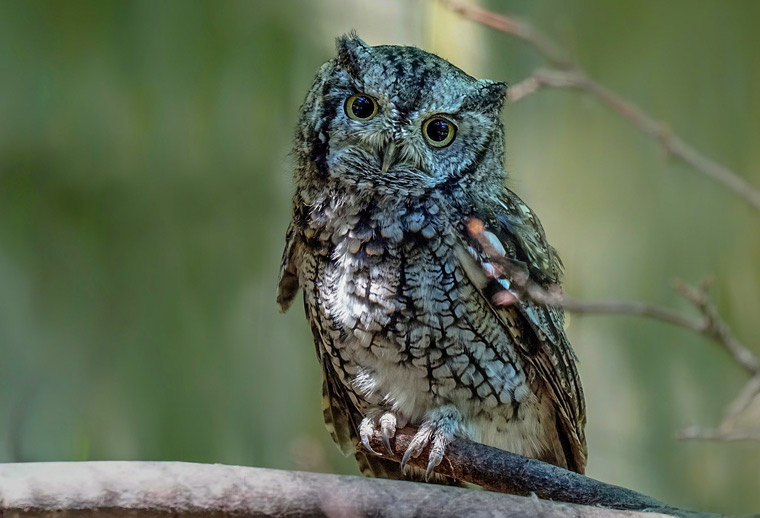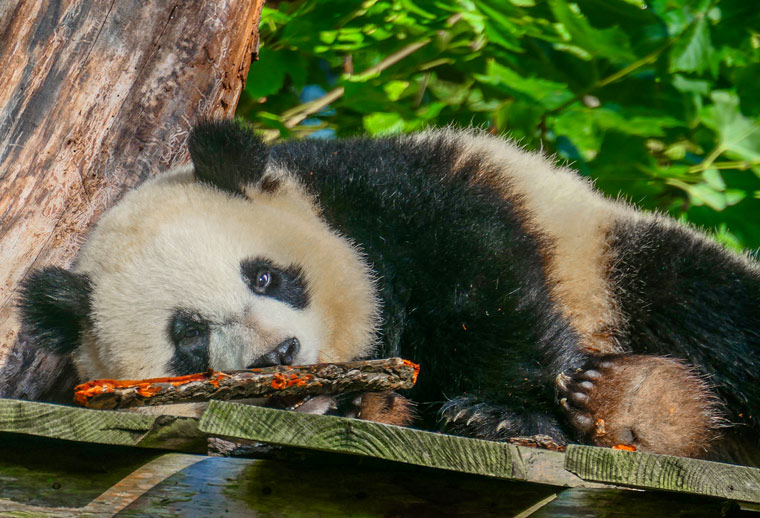 The giant pandas at Beauval Zoo, 17 km away
Discover Huan Huan, Yuan Zi, Yuan Meng, Huanlili and Yuandudu: the zoo's pandas !
Located in the "On the Heights of China" area of the zoo, they are the stars and are among the most popular animals at this tourist facility.
Entrés en 2012 pour les deux premiers, ils se sont reproduits pour le plus grand bonheur des soigneurs et visiteurs. Aujourd'hui, vous pourrez découvrir 5 pandas géants et tout savoir sur leur vie quotidienne.
Summary of must-see visits in the Loire Valley
Here are the places to discover during your stay in the Val de Loire:
Wine cellars of Touraine
Castles of the Loire Valley
Sologne Forest
Discover the Château de Chambord and the Loire Valley